Locally owned and trusted
Founded in 1986, Sapphire City Steel & Pipe is celebrating more than 34 years in the business maintaining the same standards for top quality industrial steel we've held from the beginning. From construction materials to machinery in Inverell our contractors and engineers have the know-how to help complete the job at hand correctly.
Personalised Service
Whether you have an exact product in mind or you require consultation on what would best suit your project, the friendly and dedicated team from Sapphire City Steel & Pipe are here to lend a helping hand or two.
We offer higher quality at lower prices. You can rely on us to offer exactly what your business requires, saving you unneeded effort and expense, and allowing you to focus on your core business.
Affordable & Reliable Solutions
Your one-stop steel shop, we supply an extensive range of steel sections and associated products to meet the needs of everyone from home renovators and experienced builders to enterprising farmers and precision-driven engineers. At Sapphire City Steel & Pipe we are constantly looking to evolve our approach, staying up-to-date on the latest developments in the industry. We offer innovative solutions to ensure you have the steel products that suit your needs and budget.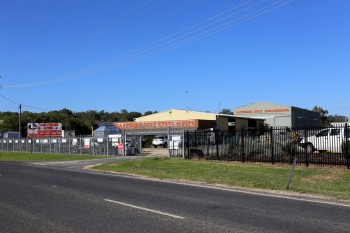 180 Ashford Road, Inverell